I am getting messages asking me to activate after installing Control 2?
After installing Apogee Control 2 you may run into these splash screen messages when opening your DAW, asking you to activate.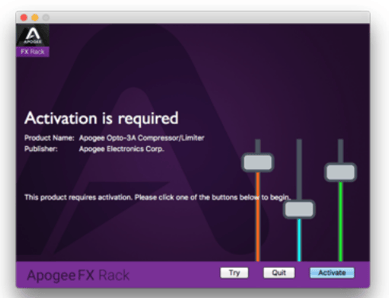 But don't worry! This is very easy to fix.
The Installer for Apogee Control 2 is a combination installer for many Apogee Products. When you run it you may have just missed this page, allowing you to select what you want to install.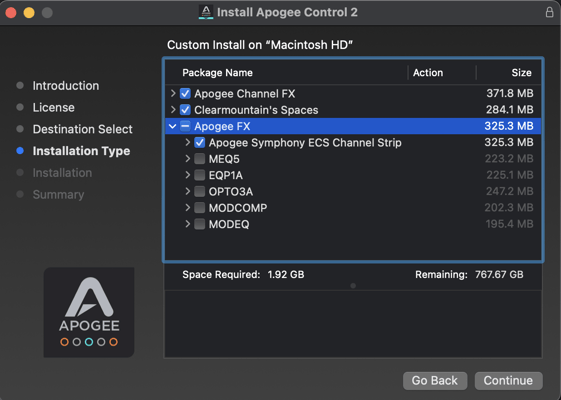 You can see the installer also includes the "Apogee Channel FX", "Clearmountain's Spaces", and "Apogee FX". These are Apogee Plugins, small softwares that run in your DAW, that need activation codes to work.
These are completely OPTIONAL plugins that you do not need to use your Apogee hardware. So if you installed these by mistake and don't want them you can uninstall them easily!
Here's How: How to Uninstall Apogee Plug Ins on MacOS
If you are interested in trying out these Plugins, you can click Try, to get a Trial License in your iLok account.
If you enjoy the plugins and want to purchase them you can do so on our website HERE.