Understanding the Blue Light
When you plug your HypeMiC into your device, chances are you'll see a single blue light, like this: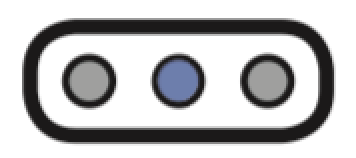 The blue light indicates that your microphone is in Standby Mode; meaning that your mic is getting power, but it is not communicating with any sort of audio/recording/streaming/telecom software.
Possible causes, and how to fix it:
By far, the most common issue is that no software is OPEN to talk to your Hype MiC
A good test for this is to open up your device's sound preferences and select the Hype MiC as an Input Source. This will communicate with your Hype MiC, and should change the light from blue to green.
You could also try opening up a popular recording software, such as Garageband, Logic, or Audacity, and setting your microphone as the input source
A bad USB cable is powering on your Mic, but not passing data
USB cables pass data & power on 2 separate lines within the cable.

This means that even though your mic may power on, no data is being passed to and from your computer

Since no data is being passed, there is no communication to your microphone to wake it up from standby mode

Try a different USB cable; does the issue persist? Make sure you have the software open to talking to the mic!
Mac Only: The software doesn't have permission to access the Microphone (Audio Input)
On Mac Operating Systems (macOS 10.14 and above), you may have to go into
System Preferences > Security > Privacy,
and allow applications access to your Microphone (Audio Input)
This process is illustrated in the images below:
1. Navigate to your Security & Privacy section, in System Preferences: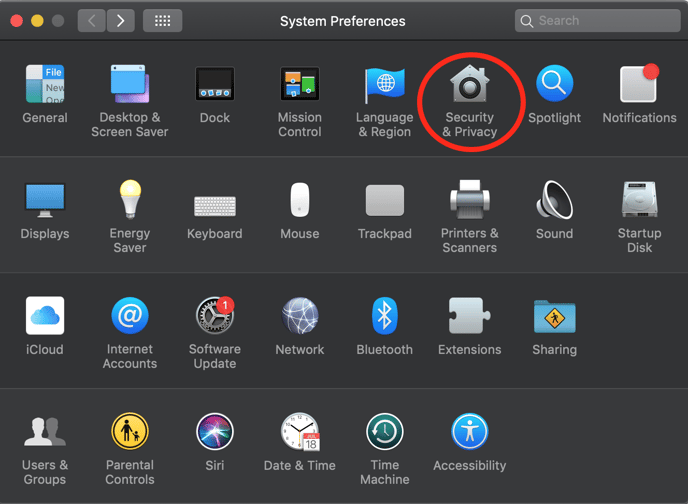 Click on the Privacy tab, then scroll down to the Microphone section.
3. Click the lock, enter your system password, and tick all the boxes to the left of the software that needs Audio Input access.