Troubleshooting BOOM's Firmware
An Apogee Tech Support person may direct you to this article and video.
Note the special Boom.bin file attached to this article. This file is used to update the Boom to a newer firmware version (1.0.30) that may resolve issues you've been troubleshooting with Apogee Tech Support.
Replace the .bin file
Download the Boom.bin file, and place it into the following location (the same location is used for Duet 3):
Mac
- Replace the Boom.bin file in Macintosh HD > Library > Application Support > Apogee > Firmware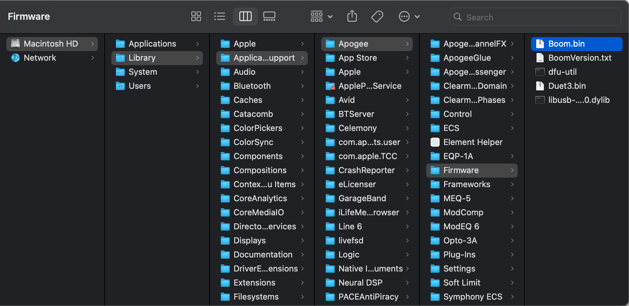 Windows 10 or 11
- Replace Boom.bin file in C:\Program Files\Apogee\Control 2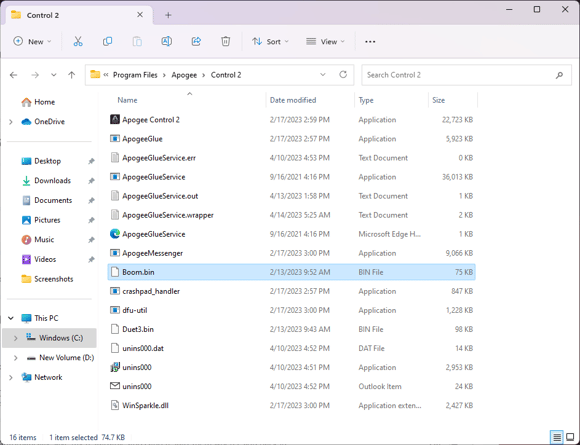 Update the firmware
Once the new file has replaced the old one, perform the firmware update procedure as described in this video:
Download File Below: