Is Duet 3 compatible with iPad OS and iOS devices?
With the recent release of Control 2 for iOS, Duet 3 is now fully compatible with iOS devices!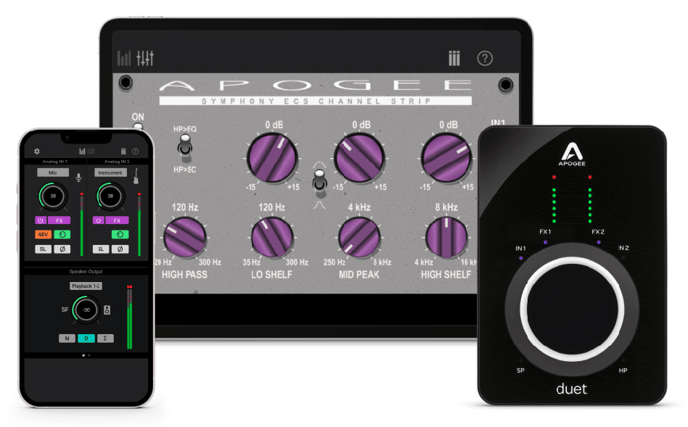 Complex configurations that would previously have to be performed on a Mac or PC are now readily available at your fingertips. These include:
Mic pre gain control
Input type configuration (mic vs instrument vs line level source)
Symphony ECS Channel Strip plugin control
Headphone and speaker level control
Low latency mixer control
Sample rate settings
Requires Duet 3 firmware version 1.0.18 or higher
Note: Duet 3 includes USB Type C to Type C cable for connection to iPads with Type C connectors.

Lightning to USB 3 Camera Adapter and USB power supply is required for connecting Duet 3 to Lightning/iOS devices.

See this article for more details:
How to connect Duet 3 to iPhone (or iPad with Lightning port)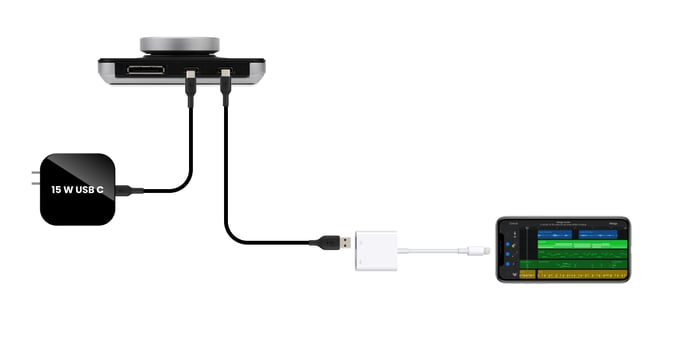 If you do not have a USB power supply, you can use a powered USB hub instead: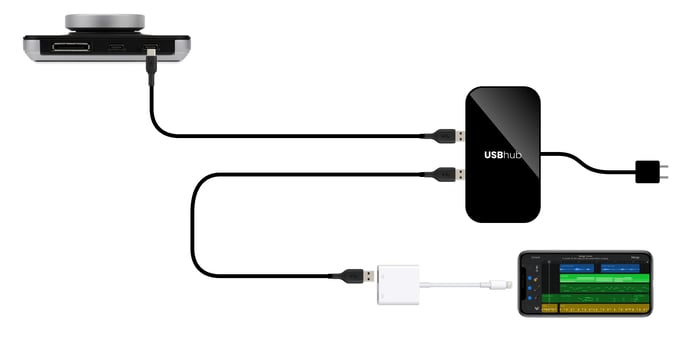 For more info on the Duet 3, check out the user guide: