How to use ECS Channel Strip with BOOM in Control 2
Boom has built in DSP and includes the ECS Channel Strip in Control 2.
How to turn on ECS
To turn on ECS on a track, click the power button for the Print FX Rack: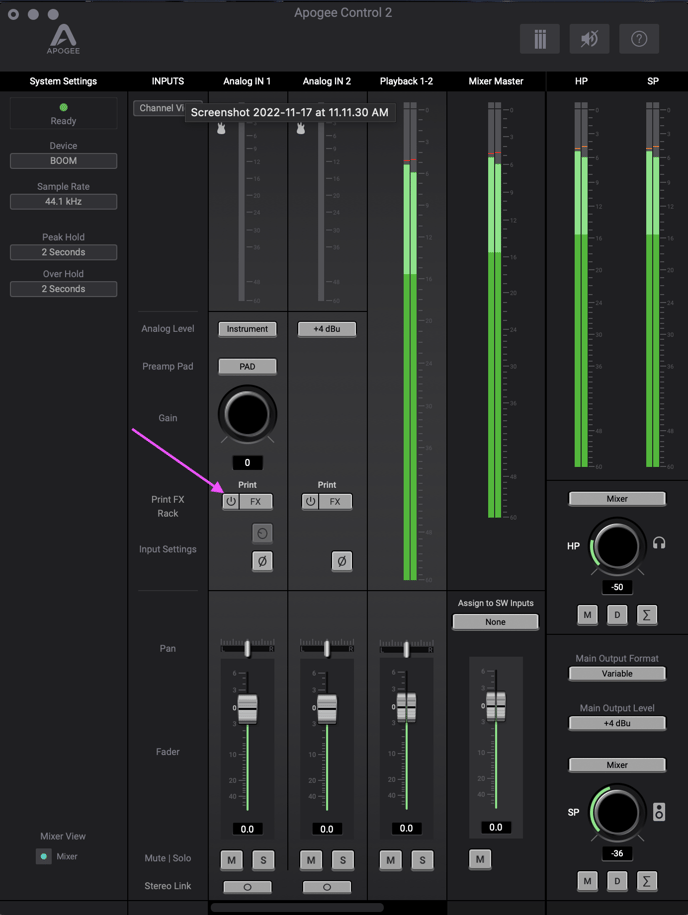 To access ECS on a track, just click the FX button: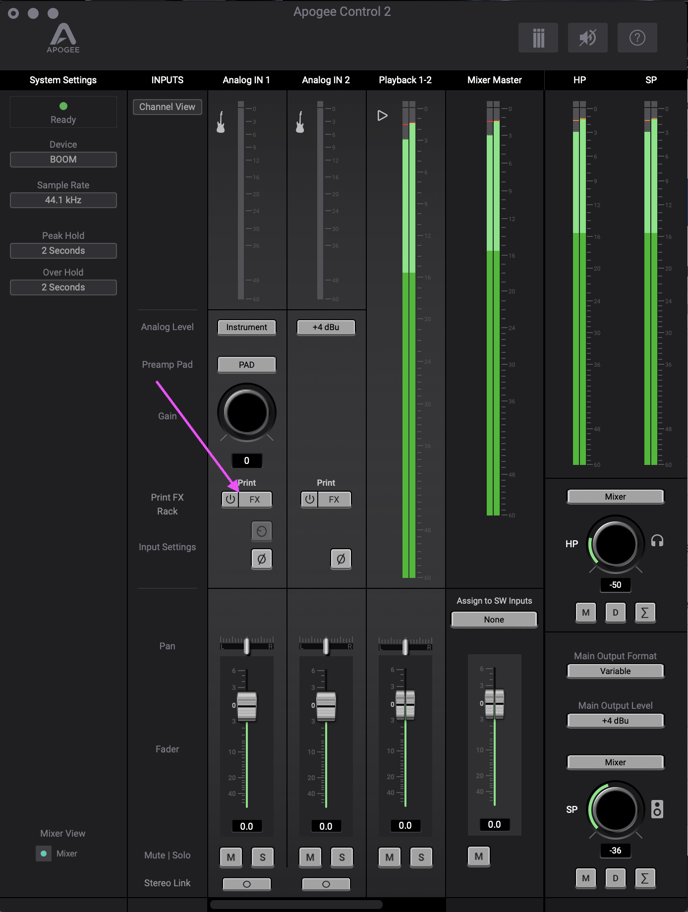 With the ECS Channel Strip running on onboard hardware DSP, it's possible to add EQ, compression and saturation directly to Boom analog inputs.
ECS processing is printed to the audio that's sent to your DAW for recording and to streaming apps for online communication.
You can use the on-board ECS Channel Strip with both software or direct monitoring.
For more details on how to use ECS, check the Boom User Guide on page 23: