How to use Apogee Groove with iPhone or iPad
Apogee Groove is the best portable USB DAC and headphone amp for listening to music. Groove takes the same high-quality audio technology found in the world's most prestigious recording studios and delivers it to your Mac, PC, and now, iPhones and iPads.
Groove supports conversion of hi-resolution and lossless audio playback all the way up to 24-bit / 192kHz sample rates.
To connect Apogee Groove to your iPhone or iPad (with Lightning connectors), you will need:
Steps for the connection:
Connect an Apple Lightning cable between your Apple Power Adapter and the Apple Lightning to USB 3 Camera Adapter.
Connect USB 3 Camera Adapter to iPhone or iPad
Connect Apogee Groove to USB 3 Camera Adapter
Here are pictures: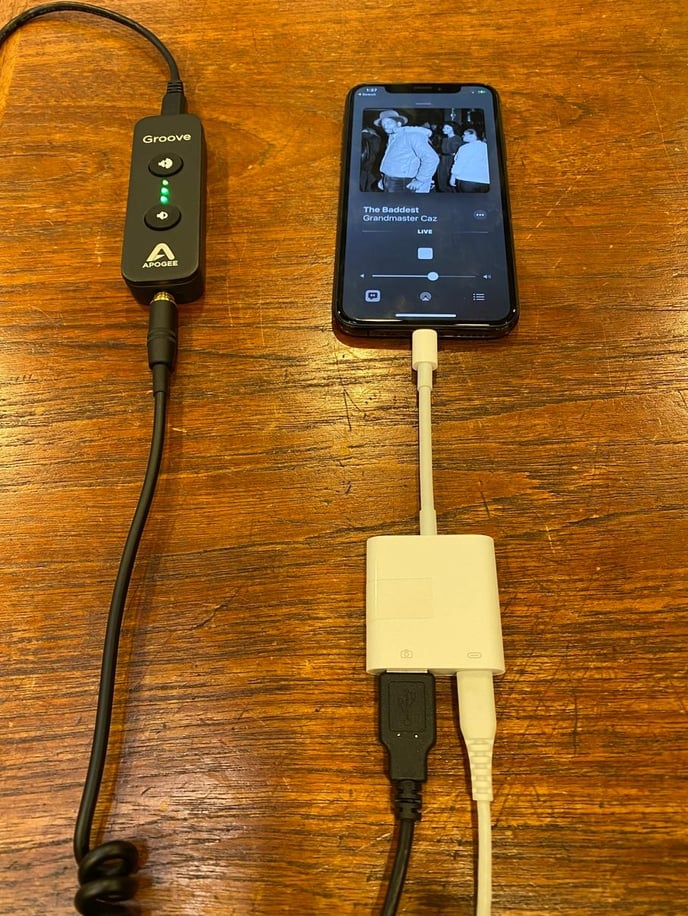 If you have iPad Pro with a USB-C connector, or the iPhone 15 or later with USB-C, then connect Groove directly using the USB-C cable that came with Groove. No adapters or external power supply is needed!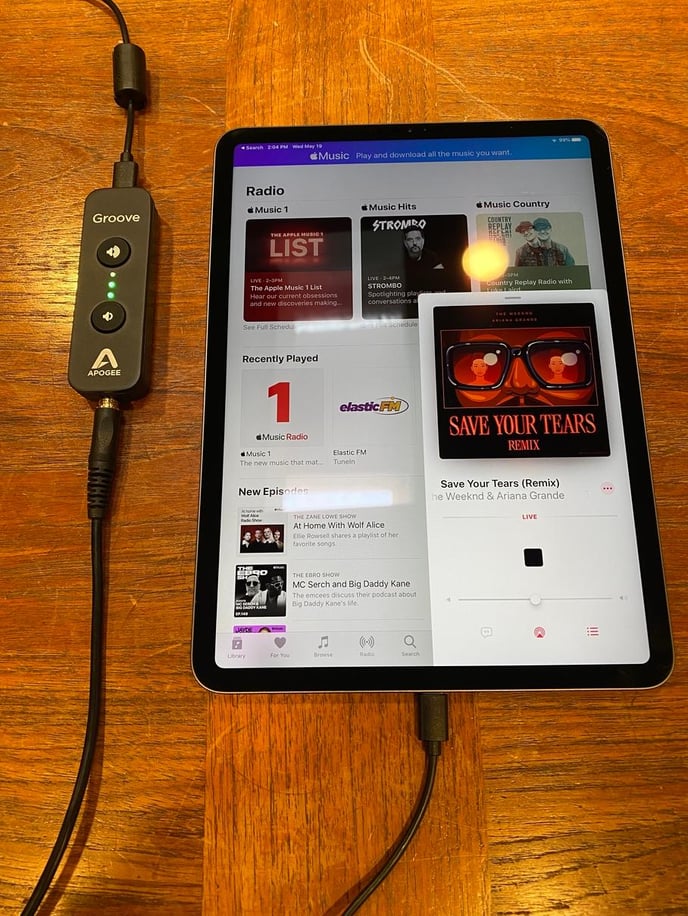 Troubleshooting tip: If you find this is not powering the Groove make sure you have the higher wattage power adapter for your iPad. Using a lower-wattage Power Adapter from an iPhone will not pass enough power for both Groove and iPad.