How to Directly Monitor Inputs With Symphony Desktop
You can directly monitor inputs connected to Symphony Desktop using the "Mixers" in the Symphony Desktop software on your unit.
To do this you'd tap to select your main and/or headphone outputs (whichever output you want to monitor inputs with) and double-tap the icon til you see your output settings window with your "assignment" setting.
Change this assignment from "Playback 1-2" to be "Mixer 1".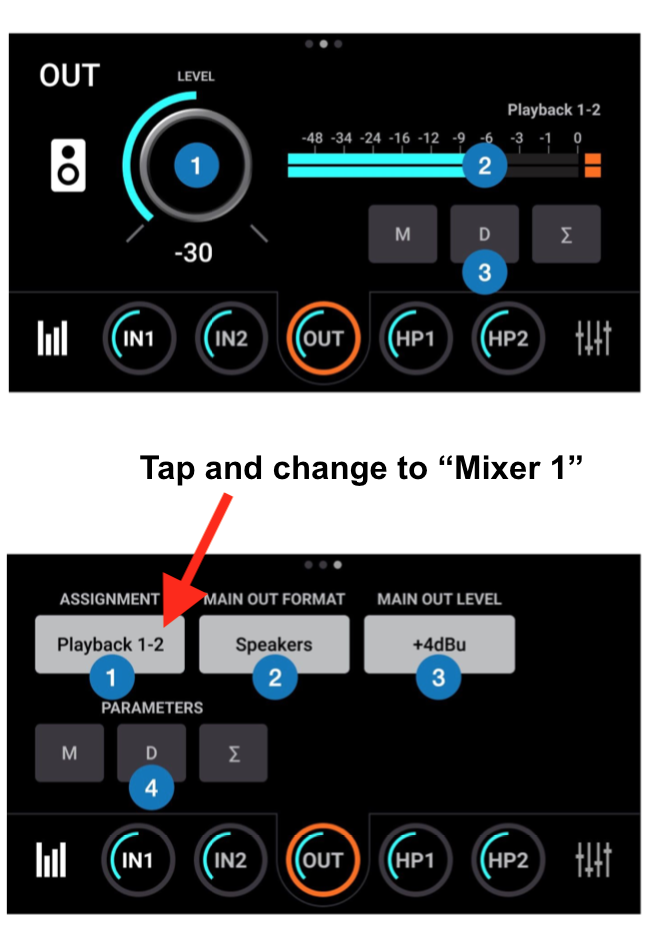 Once your output assignment is set to "Mixer 1" your inputs will be directly routed to your output so you'll hear this normally.
Then you can check and adjust all levels in the "Mixer 1" window.
This is shown on pages 27-30 here in the guide:
https://apogeedigital.com/pdf/SymphonyDesktopUsersGuide.pdf
Note that currently, you must have the USB cable connected to a computer or iOS device to pass any audio.