How do I Pay Off or Cancel my Rent to Own Subscription for a plugin?
First, log into your Rent to Own Manager. This is found in our Store > Rent to Own Manager across the top toolbar.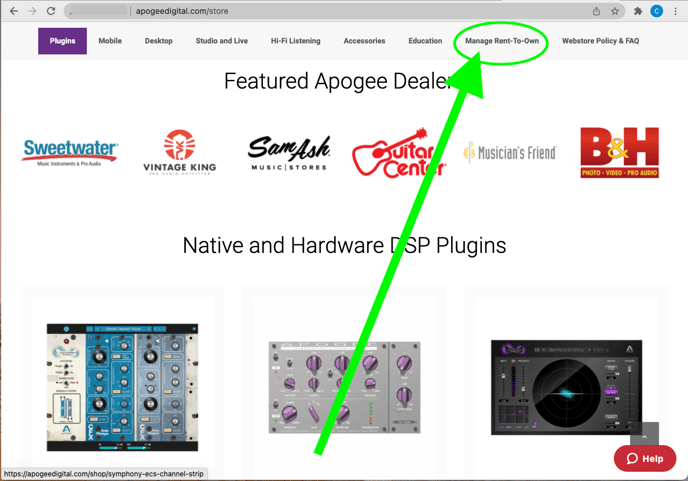 Or click this link: https://apogeedigital.scaledcommerce.com/login
In Rent to Own Manager click Orders.
Click on the Order number to display the specific order detail page. You should see the Payoff Now button in the lower right corner, and a Cancel Plan button below that. You can also access a printer-friendly receipt.