Distorted Audio Output After Updating Duet 3 Firmware
You may experience some audio distortion after updating Duet 3 firmware. This is due to a mismatch of settings between the system and hardware, but it can be easily fixed!
Fix 1:
Perform a sample rate switch within Apogee Control 2.
For example, if you are on 44.1kHz, switch to 48kHz and then back to 44.1kHz.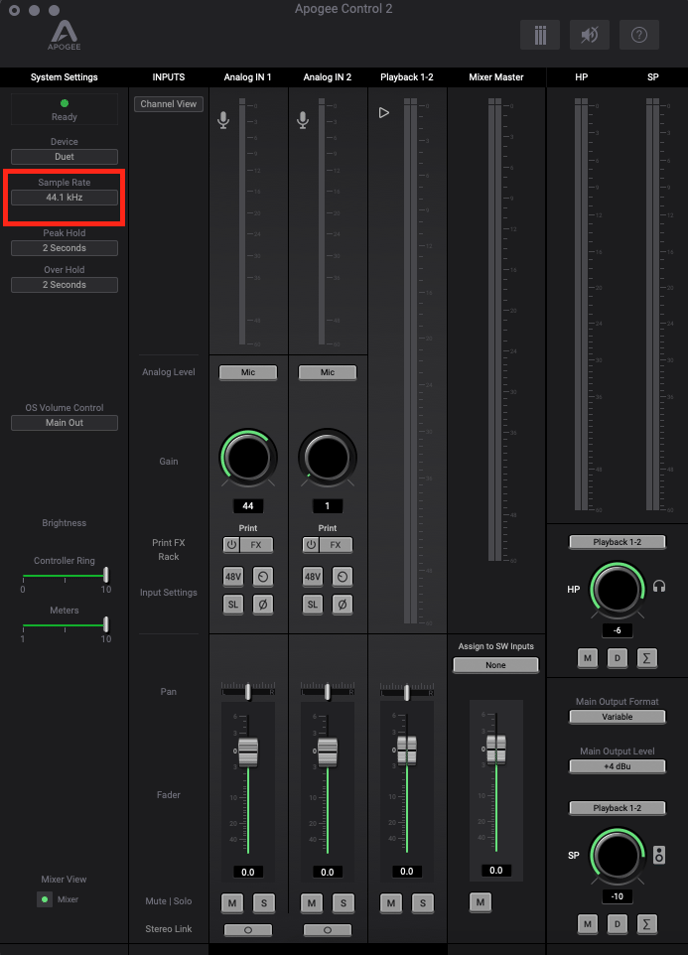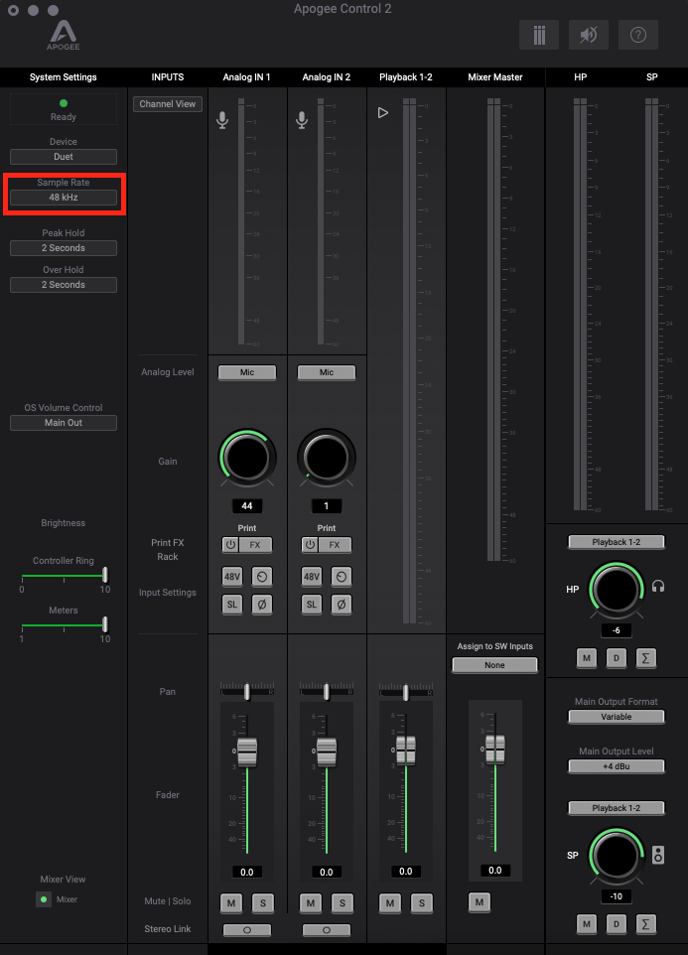 Swapping the sample rate should clear up any of the distortion you are experiencing.
Fix 2:
Unplug the Duet 3 from your system and replug it in after 10 seconds.
Fix 3 (Windows 10 only):
Go to Windows Settings > System > Sound and select Speakers (Apogee Duet 3) as your output device.
Next, go to Device Properties > Related Settings (Right Side of Window) > Additional Device Properties
In Properties > Advanced > Default Format, change from whatever your current setting is to another one and then back, clicking apply in between each change to make sure the change is saved.