(Update: Fixed with macOS 14.1) ALERT: macOS 14 Sonoma on Intel Macs not working with "Duet for iPad & Mac", Quartet, and "ONE for iPad & Mac" (silver and black models)
Apogee products certified MFi (Mad for iOS) are not being recognized on Intel Mac computers running macOS 14 Sonoma. Does not affect Duet 3, Boom, or Symphony Desktop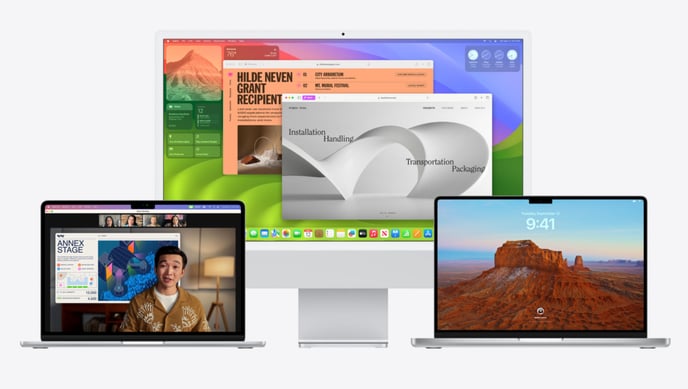 We have identified an issue with macOS 14 Sonoma specifically on Intel Macs where previous Apogee products that also work with iPhone and iPad under Apple's MFi program are not being recognized. Macs with Apple Silicon (M1/M2) processors are not exhibiting this issue.
The affected products are:
Quartet
Duet for iPad & Mac
ONE for iPad & Mac (Black)
ONE for Mac (Silver)
HypeMiC, MiC+
Jam X, JAM+
This does NOT affect the following products, which continue to work normally:
Symphony Desktop
Duet 3
Boom
Duet 2
MiC 96k, MiC
JAM 96k, JAM
We are working with Apple who is aware of this issue and will likely issue a fix in a future update.

Verify which Duet you have: