Activate Your Symphony Desktop Plugins
Firstly, congratulations on purchasing a Symphony Desktop! We're glad to have you on board.
Secondly, to take full advantage of your Symphony Desktop and to receive an activation code for Apogee Plugins (ECS Channel Strip, and Clearmountain's Spaces), you must register Symphony Desktop.
To register Symphony Desktop, please follow the registration directions at the following link: https://apogeedigital.com/support/symphony-desktop
Hot tip: Please be sure to have a copy of the receipt ready to verify the purchase.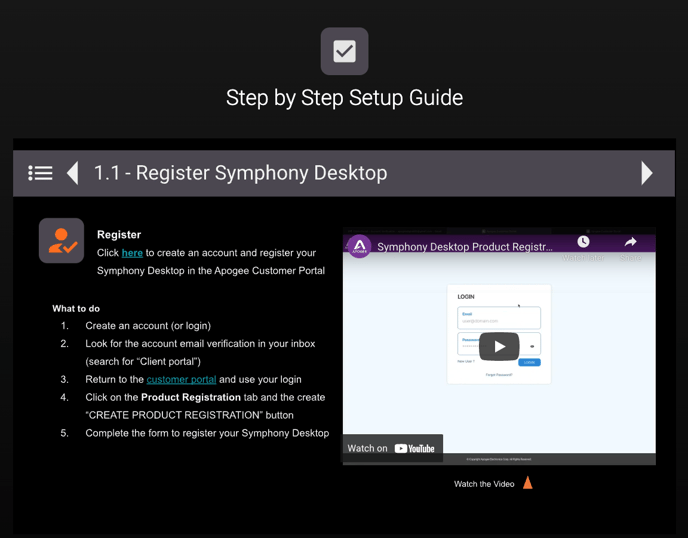 Once you register the product, you will receive two emails:
Registration email and
Activation Code email.
Note that it may take some time for the system to review and verify the registration before the Activation Code email is sent. If you do not receive an email 24-48 hours after the registration, please contact Apogee Support
Lastly, after you receive both emails: