Duet 3 and Boom Audio Quality firmware update
We've released a new firmware to address Audio Quality issues we've found for Duet 3 and Boom. You'll need to manually place the .bin file for your Apogee product in the right folder, then follow the firmware update procedure.
Download this file for Duet 3:
Download this file for Boom:
Installation instructions:
For Mac: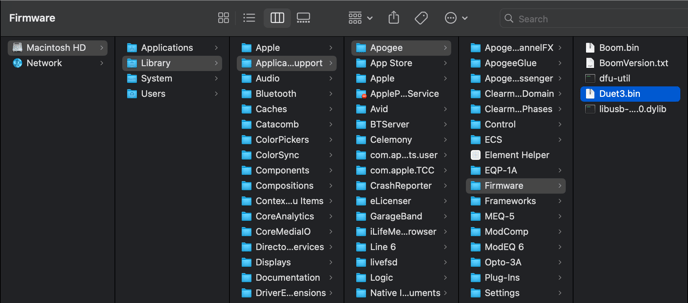 Navigate to Macintosh HD > Library > Application Support > Apogee > Firmware and replace the Duet3.bin or Boom.bin file in this folder. You'll be prompted for your computer password to do this.
For Windows: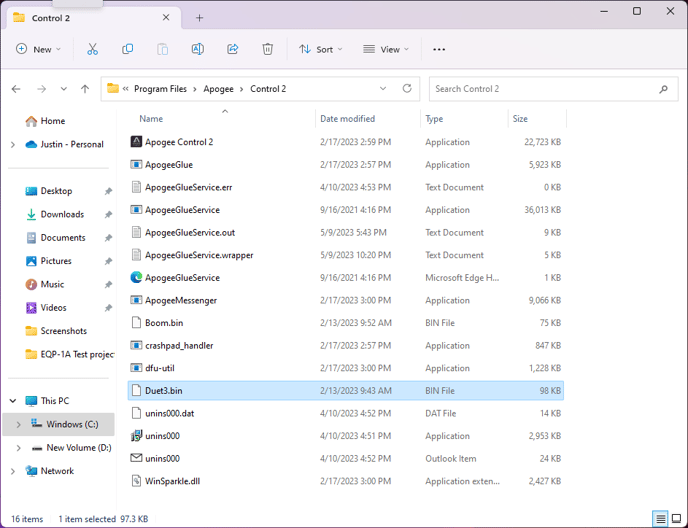 Computer > Program Files > Apogee > Control 2
Replace the Duet3.bin or Boom.bin file in this folder
Once replaced, follow the steps in this video to update the Duet 3 firmware: