How do I connect Quartet to my iPad, iPhone, or iPod Touch?
Quartet can be connected to iPad, iPhone, or iPod Touch.
Follow these three steps to enable compatibility.
STEP 1: Get the Apogee Lightning iOS cable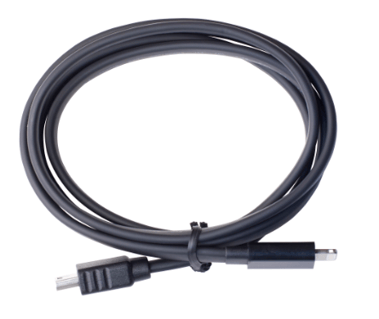 Apogee's iOS cables let you connect Quartet to any Apple iOS device.
US Residents
Buy the Lightning iOS cable from Apogee's Webstore
International Customers
Contact your local Apogee dealer to purchase
STEP 2: Download Apogee Maestro iOS in App Store
On your iOS Device open the App Store and search "Apogee Maestro". Download this App and open it to use to control parameters of Quartet.
https://apps.apple.com/us/app/apogee-maestro/id591261064
STEP 3: Check your firmware version in Maestro iOS, as explained here.
If you have a USB-C iPad/iPhone:
Currently we cannot make the Quartet have Maestro control on USB-C iPad/iPhones, due to lack of certain control parameters in the previous MFi Specification.
Quartet users still have control of many parameters without Maestro, via the front touch panel on the Quartet.
Before using Quartet with a USB-C iPad/iPhone make sure it has been updated to the latest firmware:
Using a compatible MacOS or Windows 10 computer, download Quartet Installer: Mac installer, Windows installer
Run installer and use Quartet USB Firmware Updater included in Download.