BOOM not detected in the Apogee Control iOS app when connected to an iOS device.
BOOM must be updated to the latest firmware in order to communicate with the Apogee Control 2 iOS app when connected to iOS devices.
First download and install BOOM's software for Mac/Windows.
To update BOOM's firmware, press and hold in on Boom's Main knob when connecting the USB C cable to your Mac/Windows PC.
*This firmware update must be done on a Mac or Windows PC computer. It cannot be updated when connected to an iOS device.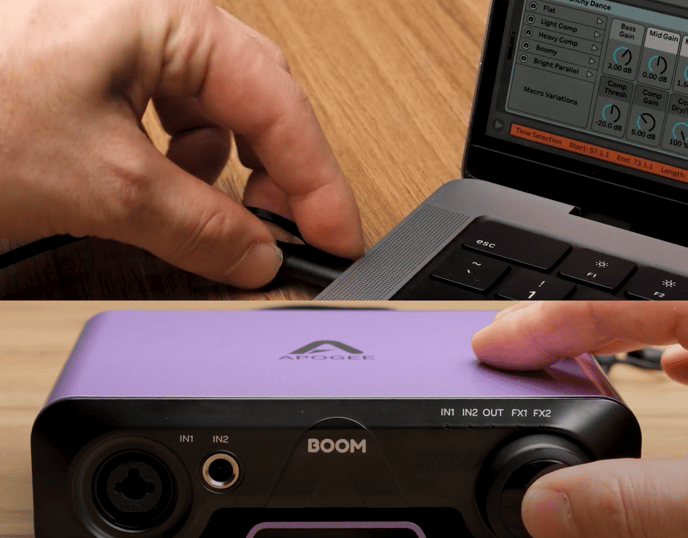 Keep holding for about 2-4 seconds and a dialog will appear to update firmware.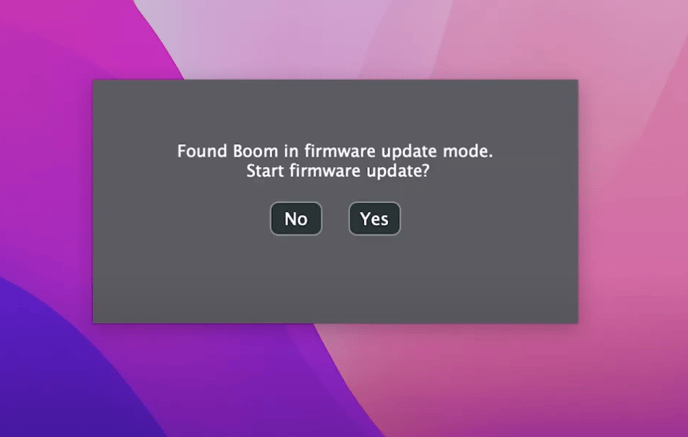 Once updated you can then check your current software and firmware version in Apogee Control 2 > Preferences.
(Note: the Apogee Control iOS app is for Element & Ensemble Thunderbolt devices. Make sure you are using "Control 2" iOS app for Boom.)